---
---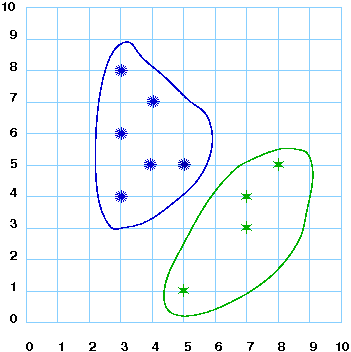 Clustering is one of the core tools used by the data miner. Clustering allows us to group entities in a generally unguided fashion, according to how similar they are. This is done on the basis of a measure of the distance between entities. The aim of clustering is to identify groups of entities that are close together but as a group are quite separate from other groups.

The amap package includes k-means with a choice of distances like Eulidean and Spearman.

. We optimize implementation (with a parallelized hierarchical clustering) and allow the possibility of using different distances like Eulidean or Spearman (rank-based metric).



---
Subsections
---
Copyright © Togaware Pty Ltd Support further development through the purchase of the PDF version of the book.
The PDF version is a formatted comprehensive draft book (with over 800 pages).
Brought to you by Togaware. This page generated: Sunday, 22 August 2010